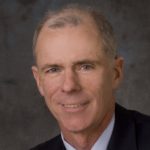 Greg Smith graduated from Yale University in 1973 with a BA in History.
Before law school he clerked for James St. Clair and the staff of the Special Counsel to President Richard Nixon in Washington, DC. He supported the defense team working for the President in the Watergate hearings.
Greg earned his J.D. from Boston University School of Law in 1977.
Bar Associations and Professional Memberships
Greg was admitted to practice law in Connecticut and Massachusetts in 1977 and to the U.S. District Court for the District of Connecticut in 2013. He belongs to the Connecticut Bar Association, the Danbury Bar Association, the Connecticut Trial Lawyers Association and the Connecticut Criminal Defense Lawyers Association.
Honors
In 2011 Greg received a Pro Bono Award from the Connecticut Bar Association. They recognized his work for underprivileged students facing suspension and expulsion.
Publications
"Lessons of Liability in Connecticut Classrooms," Connecticut Law Tribune, September 15, 2014. This article examined the changing standards in negligence suits brought against schools for injuries to students.
Educational Career
Greg received an M.A. in Special Education from Columbia University Teachers College in 1983. He taught special education classes at Lewis Mills High School,  in Burlington, CT. From 1991 to 2006 he taught History at Lenox Memorial High School, in Lenox, MA. After a year teaching at Buckingham, Brown and Nichols, in Cambridge, MA, Greg finished his career in education as district supervisor of Social Studies in Peekskill, NY, supervising twelve staff members teaching 1200 students in two schools.