Before they call Gregory Smith, people have tried to resolve problems at school themselves. They have a range of feelings. They're frustrated because they haven't been able to make officials listen. They're tired of fighting. They feel things have happened much too fast, and they fear damaging long-term commitments. In hiring Greg, clients feel relieved to have a professional that can talk about their situation with them in plain English. They feel they finally have someone strong enough to make officials take their interests seriously. They're confident Greg will make sure the system protects their rights.
An Insider's Knowledge And An Advocate's Zeal  
Greg Smith has always believed deeply in the power of school and college to help students learn and grow. Before practicing law he taught in public and private schools in Connecticut, Massachusetts and New York. Since college he has dedicated his career to keeping opportunity open to everyone.
Families Shouldn't Pay For Official Mistakes.
Greg knows how schools work. He has seen what teachers and principals say and do in their classrooms and offices. He knows what superintendents say to the board of education in closed session. When officials make mistakes — when they overlook signs of trouble, ignore plans and policies, use poor judgment — he recognizes how they threaten students' futures and teachers' careers, and he knows what to do about it.
A State-Wide Practice  
To protect his clients' rights Greg argues to boards of education in every town and city in Connecticut. He pursues his clients' case in administrative hearings, mediation and arbitration. When necessary he brings suit in all Superior Courts in the state and in the United States District Courts in New Haven, Bridgeport and Hartford.
For students in special education he ensures they receive the services they need for a free and appropriate education. For students with disabilities and a 504 plan he works for the accommodations that will give them the same educational opportunity that every other student has. For students facing suspension and expulsion he works for the least possible consequence. For students facing discrimination he applies federal civil rights laws to stop abuse and remedy its damaging effects. For students undergoing the terror of bullying or the horror of sexual harassment he uses every legal means to halt it immediately and hold the perpetrators accountable. For students damaged by the district's negligence he proceeds in court to win compensation for their injuries and to keep others from being harmed in the same manner.
For teachers facing dismissal attorney Smith organizes evidence and testimony to refute the superintendent's charges. For teachers with disabilities he ensures they have the accommodations they need to pursue their calling. For teachers injured by a malicious co-worker he presses claims to hold the assailant liable in court.
Students' Records, FERPA And Letters Of Recommendation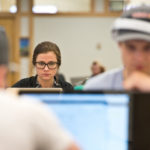 Students have a right to privacy at school. What they say and do falls under FERPA, the Family Educational Rights and Privacy Act, or FERPA, 20 U.S.C. § 1232g.
It acts in two ways. First, it gives families a right to see 'education records' on file at school. Any record created about a student at any time, even after graduation, is an "education record."  FERPA would thus protect the contents of a settlement agreement signed after graduation for an incident that happened while the student was still at school.
Second, it tells schools to keep the "personally identifiable information" in those records private unless the family consents to its disclosure. Such information can either be 'direct identifiers' like names and student i.d.'s, or 'indirect identifiers' like addresses and dates of birth. The point is to prevent someone from using unique patterns of information to trace a record to its source.
Some information comes not from the records themselves but from the community outside the school. For example, if a newspaper published a rumor that a local high school had disciplined a public official for cheating during her senior year, under the Freedom of Information Act someone could request the disciplinary records of all students caught cheating during the year the public official was a senior. Direct and indirect identifiers would not protect these records from disclosure.
In dealing with such "targeted" requests officials must look to the "school community." They must decide if information in the news and in the media is enough to enable identification if they release the records. Clearly, this means that school officials can refuse disclosure if they believe the requester knows the identity of student in the records.
Greg Smith advises clients that letters of recommendation have their own place in FERPA. Until a college admits an applicant and she or he enrolls, letters of recommendation are not "education records." FERPA thus does not give college applicants a right to see what the recommenders have said about them. Otherwise, writers would have no reason to be honest. This explains why the College Board advises all applicants to waive their FERPA rights when they ask for letters of recommendation.
Teachers' Records And FOIA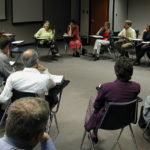 Connecticut's Freedom of Information Act lets the public copy their agencies' records. Schools act for the public. The records they keep in the course of their business are open to the public.
There is one kind that cannot be copied: evaluations. Even though they are 'public records,' Connecticut has made administrators' evaluations of staff an exception to FOIA. The legislature wanted to discourage parents from using evaluations to shop for the best teachers for their child.
However, evaluations are not the same as personal records. Connecticut law holds that a teacher's personal conduct is completely separate from their professional performance. Records of discipline for misconduct thus are the public's business, open to copying. Newspapers often use such reports to publicize local teachers' actions.
Greg Smith advises clients in Norwalk, Stamford, Ridgefield, Wilton, Westport, Danbury, and all over Connecticut that he will be ready to use due process for teachers to challenge districts that plan to disclose records of personal misconduct that actually are evaluations.